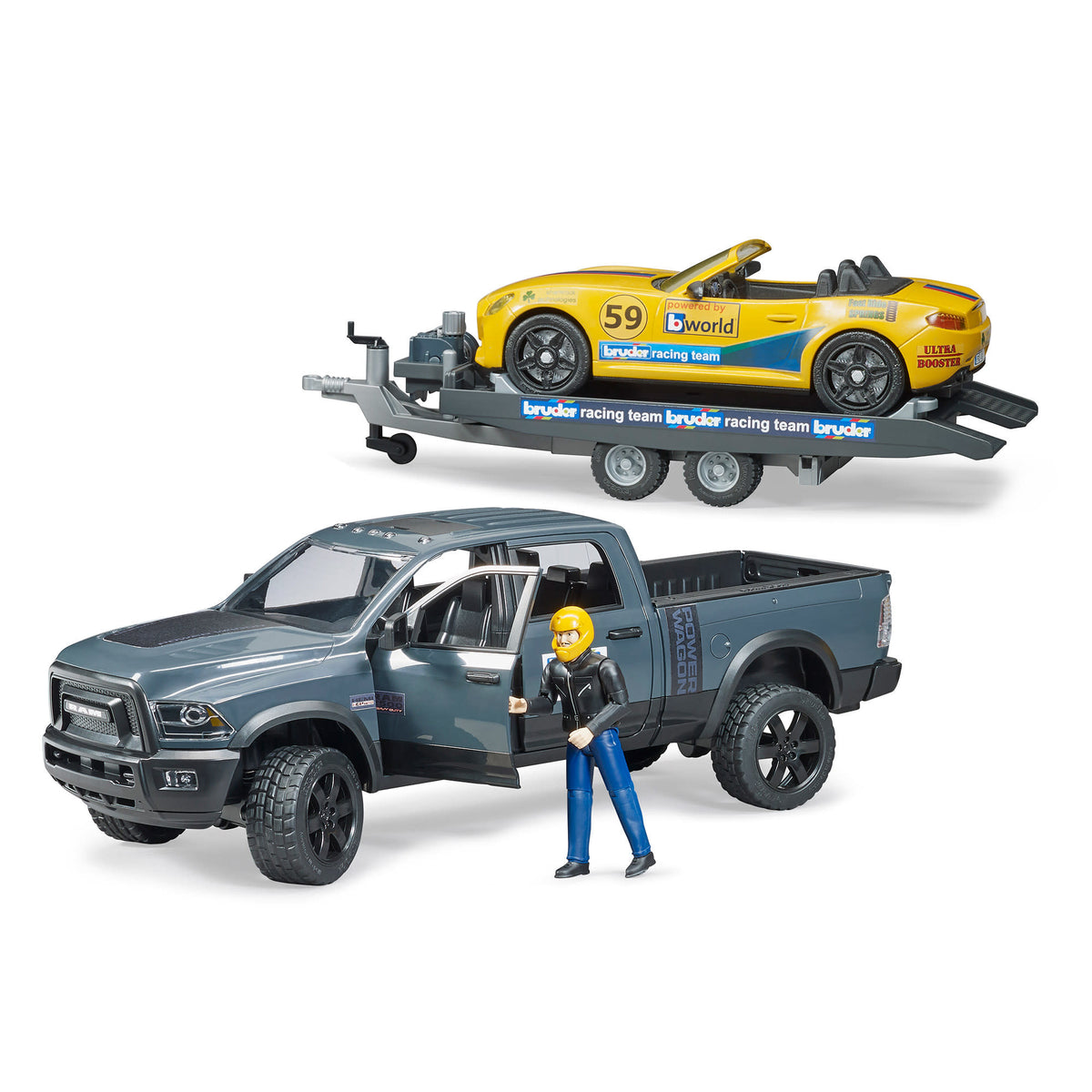 Ram 2500 Pick-Up with Roadster Racing Team
Bruder brings the thrill and excitement of fast sports cars!
Includes the RAM power wagon and racing team sports car with a trailer. The Ram power wagon is full of power with an output of up to 410 HP and all-wheel drive to take the racing car to the race track with ease.
Ages 4-10
Includes RAM truck, driver with helmet, roadster and trailer
All four doors of this pick up truck open and the tried and tested steering wheel extension means the vehicle can be easily maneuvered. The transport trailer features a tilting platform, wheel Chocks and a cable winch to safely transport and load the vehicle. The roadster features a removable roof through which the enclosed racing driver can be put behind the wheel. The sports car has been equipped with the new Bruder wheel changing system.
Made in Germany

High-quality plastic such as ABS

1:16 scale

Cab doors can be opened

Spring-loaded front (steered) and rear axles with 4 steel strings

Space for four figures

Additional steering rod allows steering through the sliding tractor roof

Contains: Ram truck, driver with helmet, Bruder roadster and trailer, decal sheet
Read More