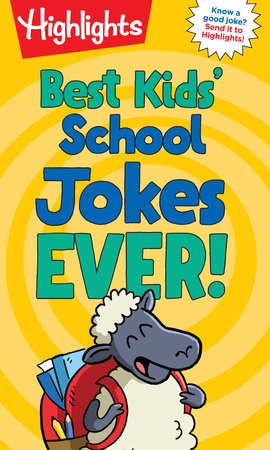 Jokes & Magic
Best Kids' School Jokes Ever!
How do sheep carry their homework? In baaa-ckpacks. This entertaining collection of back-to-school jokes will make kids laugh on the way to school and home again.

This clever humor collection features over 500 genius school-themed jokes and lots of hilarious black-and-white cartoons to round out the fun. With jokes about silly subjects, classroom chuckles, after-school antics, and more, kids will amuse themselves–and their friends and family–with this school-arious joke book.
For ages 6 to 9.
Read More
Brand
Penguin Random House